Tuesday, October 30, 2018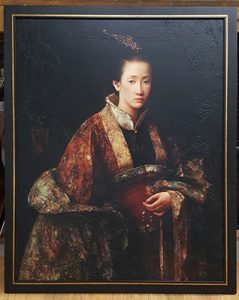 Striving Artists Framing and Art Services Wins Prestigious Awards, Celebrates 40 Years in Business
Chatsworth, CA, October 22, 2018 — Striving Artists won two awards at the Specialty Graphic Imaging Association (SGIA), Golden Image Competition: "Gold" for fine art printing and a "Best in Show – Digital Creativity" prize. This achievement coincides with a major milestone for the company, as it celebrates 40th anniversary of being in business.
"I am very proud of Striving Artists' team and our collaborators," said Boris Smorodinsky, CEO of Striving Artists. "Our work was compared to the best in the world, and we came out on top. That's quite an accomplishment!"
Nearly 100 companies from around the world entered the competition. "Winning the Gold and Best in Digital Creativity puts Striving Artists among the top specialty printers in the world in terms of quality and capability," noted Johnny Shell, SGIA's Vice President of Technical Services.
Established in 1978, Striving Artists is a small, family-owned company. It started by Karen and Russ Harris as a simple framing shop, providing most popular service at a time, "poster framing special".
In 2006, Marina and Boris Smorodinsky acquired Striving Artists and transformed it into a full-service custom framing and art services provider. They realized the need for conservation grade framing and fine art reproduction and printing capabilities.
"Today, Striving Artists is a well recognized leader in the framing and printing industry," said Marina Smorodinsky, Striving Artists President, "One of our customers put it very simple:"To Boris and Marina, you guys are the best. Thanks for all your services!". We are honoring our customers in October during the Customer Appreciation Month."
Striving Artists invites everybody to view the winning piece at their showroom (21723 Plummer Street, Chatsworth, CA) and get a personal tour of the facility.
posts you might also enjoy